ABOUT US
Welcome to our Ibiza lifestyle shop. We invite you come and share our passion for global beauty.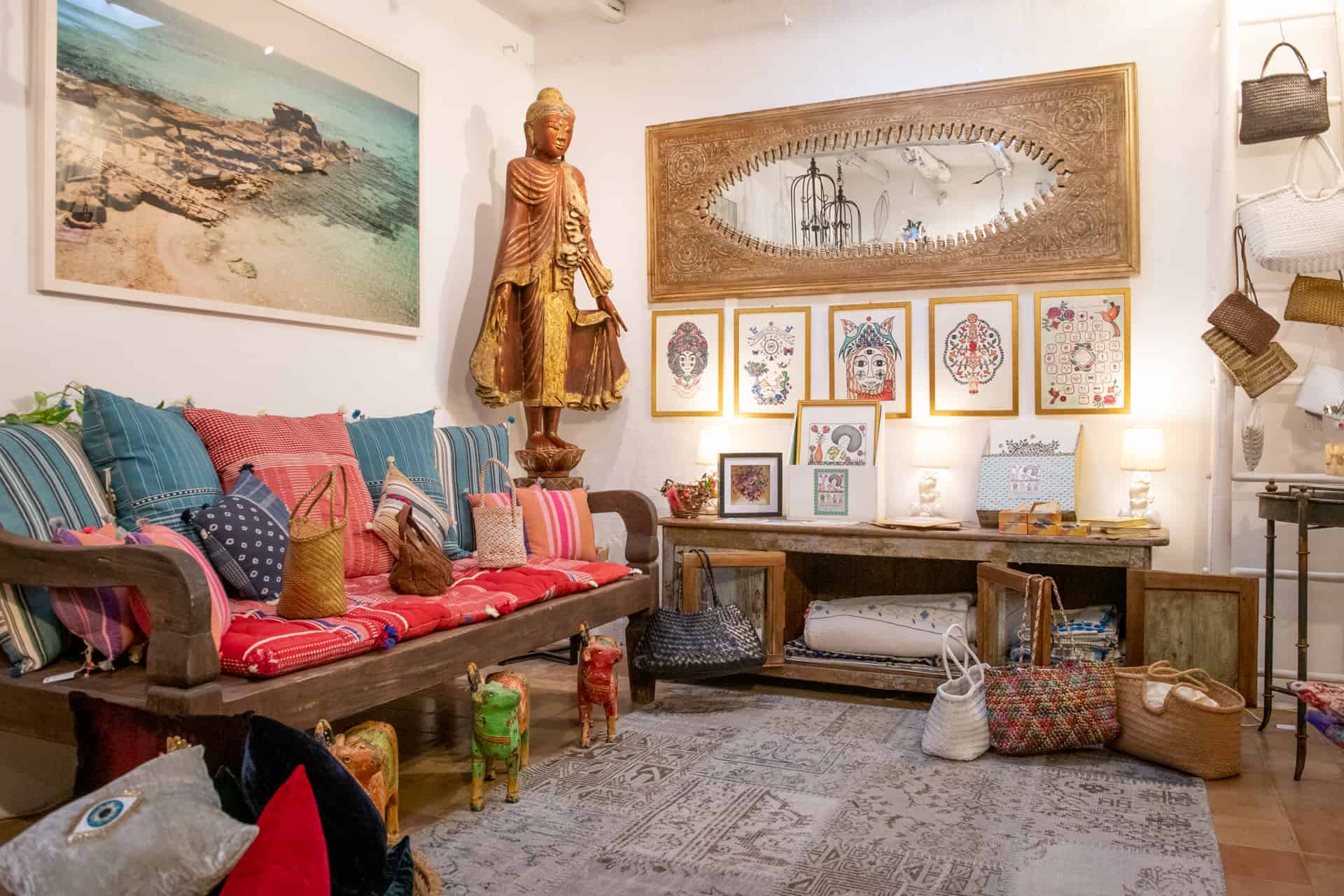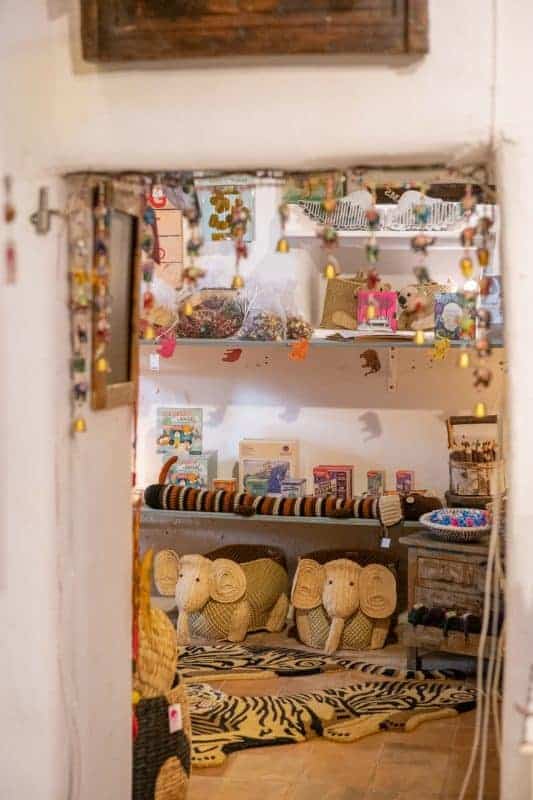 Dive in and feel the love
La Galeria Elefante is a wild and wonderful, bohemian boutique on the island of Ibiza.We create and curate beautifully crafted fashion and homeware from all over the world, supporting and empowering women, elevating creative talent & craft to spread beauty, love and laughter.
Our Ibiza concept store is a tantalising collective of pieces lovingly brought together from around the world for you to adorn your home, body and soul. Come with us on a journey to enjoy vibrant colours, delicious scents, textures and artistry all lovingly designed to lift up your senses and spin you around with joy.
Every piece is collected with love. Every piece tells a story. Behind these gems there is a collective of global citizens who have crafted, woven, sewn and created their unique treasures. The store aims to give back to these astonishing people around the world, by supporting charities and NGOs from many of the places that these pieces are sourced. We stand for female empowerment, commit to fair trade and celebrate craftsmanship, especially the hand-made.
Our La Galeria Elefante 'treasure trunk' is filled with unique treasures from around the world. Victoria hand picks each brand with great care, to create a beautiful boutique of jaw-dropping clothing, homeware & accessories. Our Ibiza clothing section is filled with an extraordinary collection of the most beautiful pieces and includes everything from unique vintage elly treasures to collections made by designers we love and of course our very own brands designed by Victoria. Originating from creative passion and a love of textiles, inspired by childhood fairytales & the beauty of Ibiza, the VICTORIA label was born.
Initially concentrating on exquisitely embroidered silks & velvets, Victoria developed a Boho-Ibiza line of must-have clothing; floaty gypsy dresses, sexy silk slips, handblock print maxi dresses, fun & funky jumpsuits, hand-embroidered statement coats & jackets, loose fitting tunics & kaftans and so much more!
The lines have since expanded to include accessories such as fabulously adorned bags as well as hand embroidered cushions and homewares. Also available under the VICTORIA label are one-off pieces like the enchanting birds' nest lamps and magnificent glass-mosaic signs. All items are made fully supporting, encouraging & empowering women as well as sustaining disappearing craftsmanship.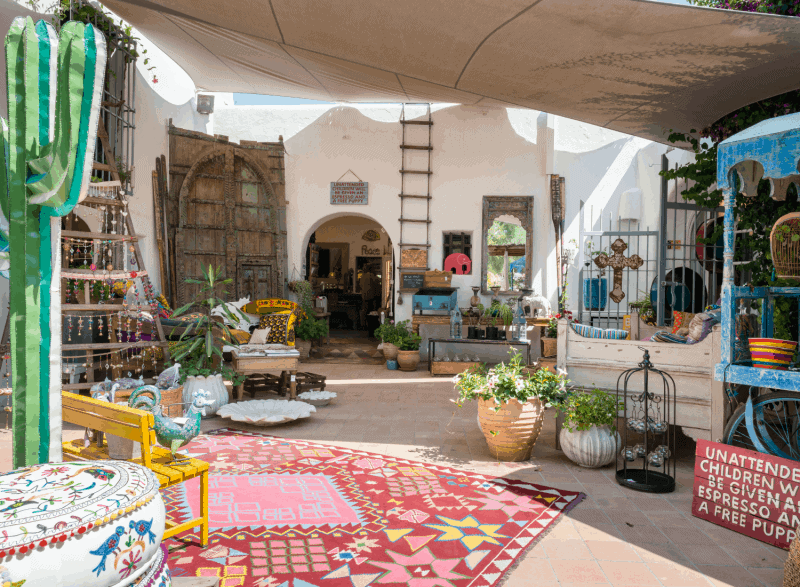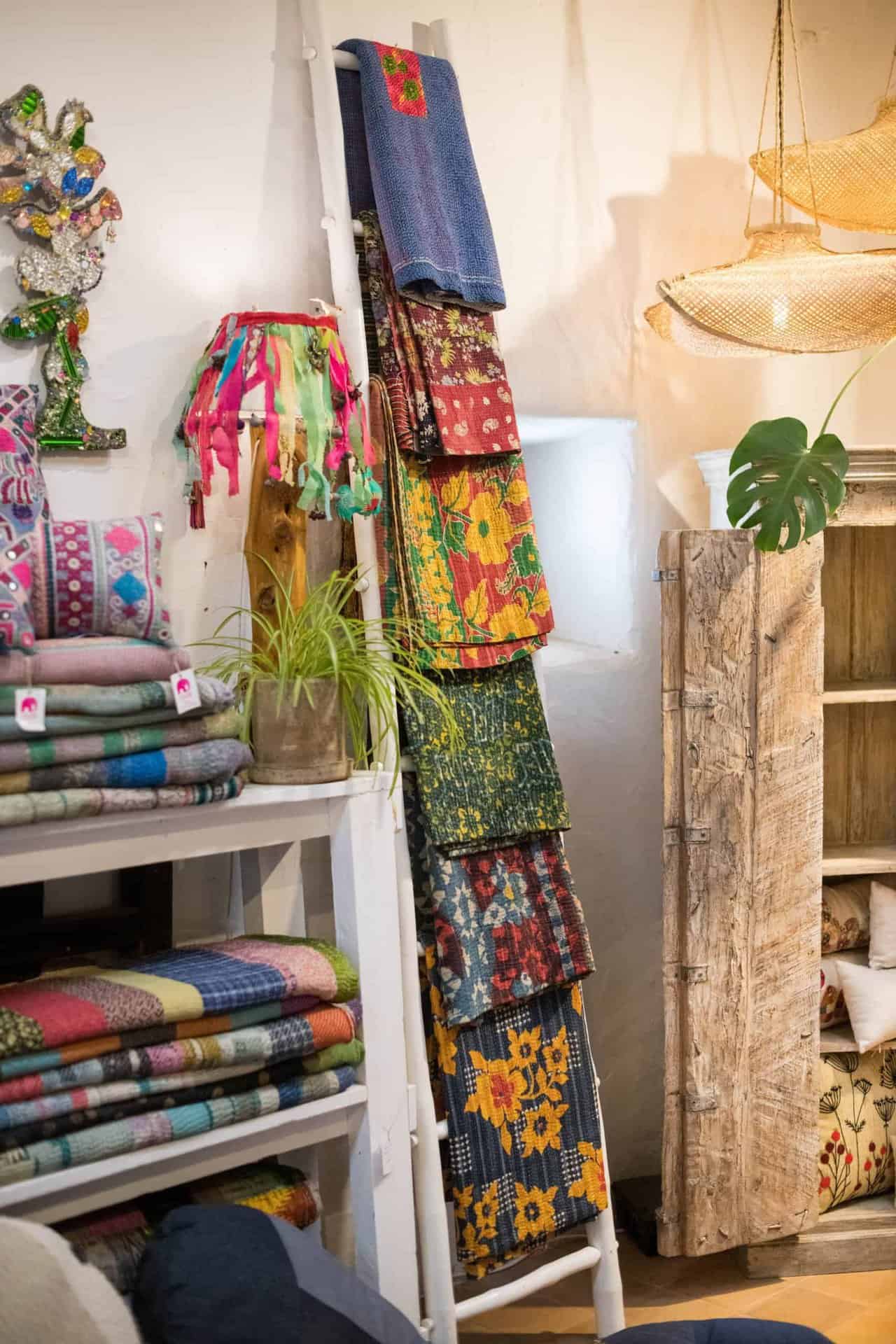 THE ELLY TEAM
Behind every growing business is an exceptional team and at La Galeria Elefante, we lovingly refer to our team as the Elly Herd. Our Elly Herd is led by Victoria Durrer-Gasse. Victoria has been coming to Ibiza since the '70s and moved here permanently in the late '90s with her husband and son. Studies in textiles have allowed her to further develop a childhood passion and have led her in the direction of designing clothes and artwork, with extra special attention to embroidery & needlework, all inspired by her grandmother.
An insatiable interest in all things exquisite has led Victoria to where she is today, as the owner of this beautiful museum-like Elefante Treasure Trunk. With an inherent philosophy of keeping disappearing crafts alive, while supporting underprivileged & victimized people around the world, Victoria designs, creates & sources unique pieces with a twist. Along with a number of key shop angels, Victoria continues to create a space that is a pleasure to work at and an absolute dream to visit.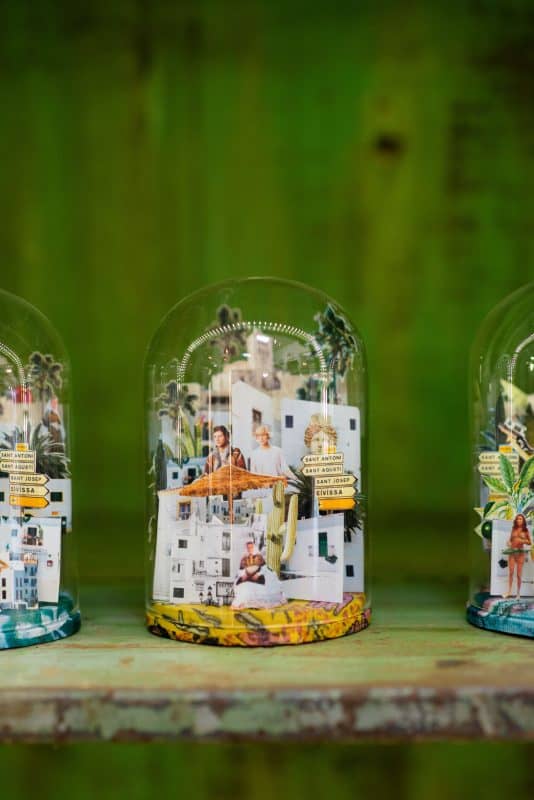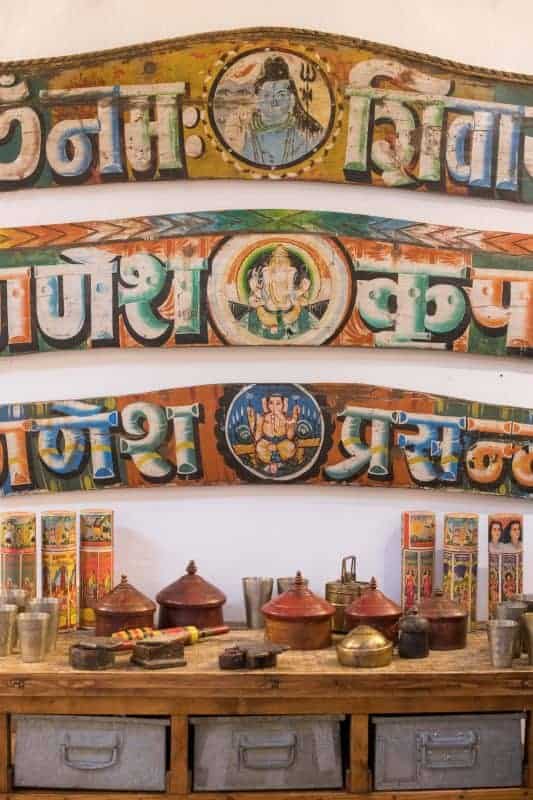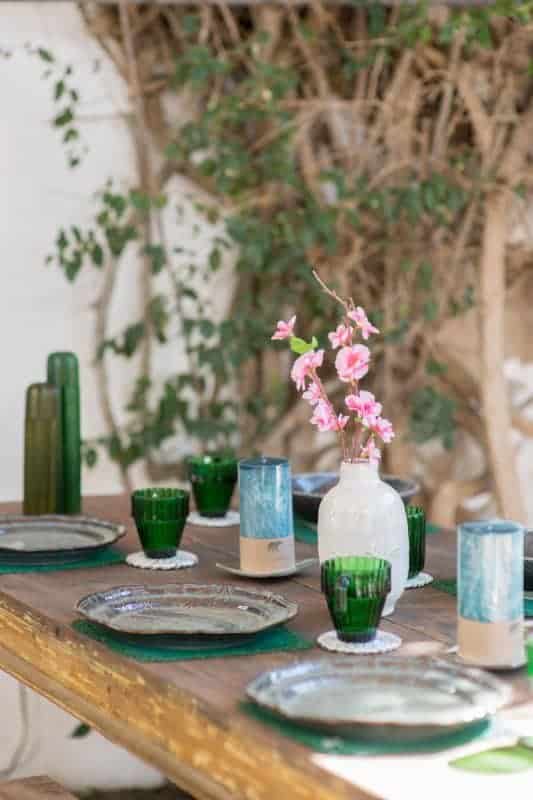 THE STORE
La Galeria Elefante is a concept store like no other. The building itself is an authentic Ibicencan farmhouse, over 400 years old with traditionally thick whitewashed walls and often described as an Aladdin's Cave, it is a maze of little rooms leading into one another.
The very welcoming arched front door opens into a large entrada with high ceilings and wooden beams. Whichever direction you set off in from the main room will lead you into a smaller themed room, beautifully decorated and telling its own story.
Our rooms, although ever changing, include themes such as cushions & textiles, furniture & soft furnishings, home & garden decor, art for the walls, vintage clothing & accessories, and of course the deliciously eclectic 'Victoria: Made With Love & Laughter' collection, designed by Victoria, featuring floaty boho maxi & midi dresses in soft organic cotton, silk, velvet and sheer chiffon. You can also find a wonderful range of  books, stationary, scents, unique gifts and even toys for the little ones. Our terraces are decked with large wooden benches covered in colourful cushions and our lovely garden is fit for a Mad Hatters' tea party.