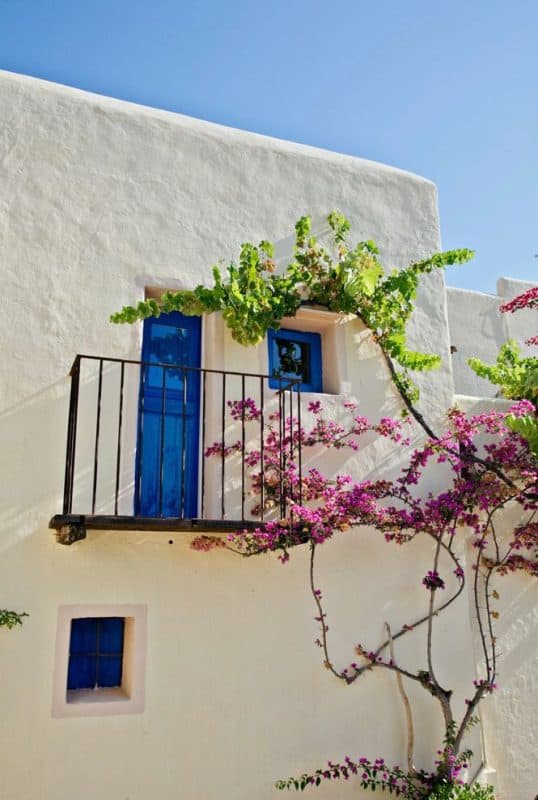 We recently had the great pleasure of styling our latest collection of fashion and homeware at the rural boutique hotel hideaway,
Can Talaias
. With its beautiful interior and stunning views, it was the perfect setting for our photoshoot, made even more fun by our wonderful hosts, Cushan, Leti and the extended family of Vita the podenco, Pi the pooch, Mona the cat and the star of the show, Miss Piggy, only cajoled into joining us by hands full of cat food!
Giggling and dancing around the grounds, we instantly felt at home and so were able to set the mood for our spring colours photoshoot, captured by one of our favourite resident photographers,
Gypsy Westwood
. Every corner of this countryside hotel is elegantly styled; the rooms are classically chic, the decor is on fleek and family heirlooms scattered throughout add an extra nostalgic glow. Can Talaias is a pleasure to visit and we highly recommend it as your go-to venue for events including weddings and photoshoots. If you're looking for a romantic venue for a delicious Mediterranean meal, be sure to reserve your table at the Can Talaias restaurant, open to the public by reservation only. For bookings please call +34 649 913 812.
Take a look at our Ibiza lifestyle photoshoot here
A haven of peace and serenity, surrounded by hills and pine forests, just above the picturesque village of San Carlos, it boasts the magical charm of nature and authentic simplicity.
Originally the home of one of the island's most celebrated residents, English actor Terry-Thomas and wife Belinda, who in 1967 discovered a rundown hilltop finca and designed their dream family home, in keeping with the traditional Ibicencan style – but with a few distinctive T-T touches.
Now run by their youngest son, Cushan and wife Laetitia, Boutique Hotel Can Talaias became one of the first rural hotel (agroturismos) on the island and is a wonderful place to stay, relax and take in the magical colours of the Ibiza sunset, the bright starry nights and the stunning moonlit sea.
Read more about Terry-Thomas and the history of Can Talaias here
Find out more about staying at Can Talaias here