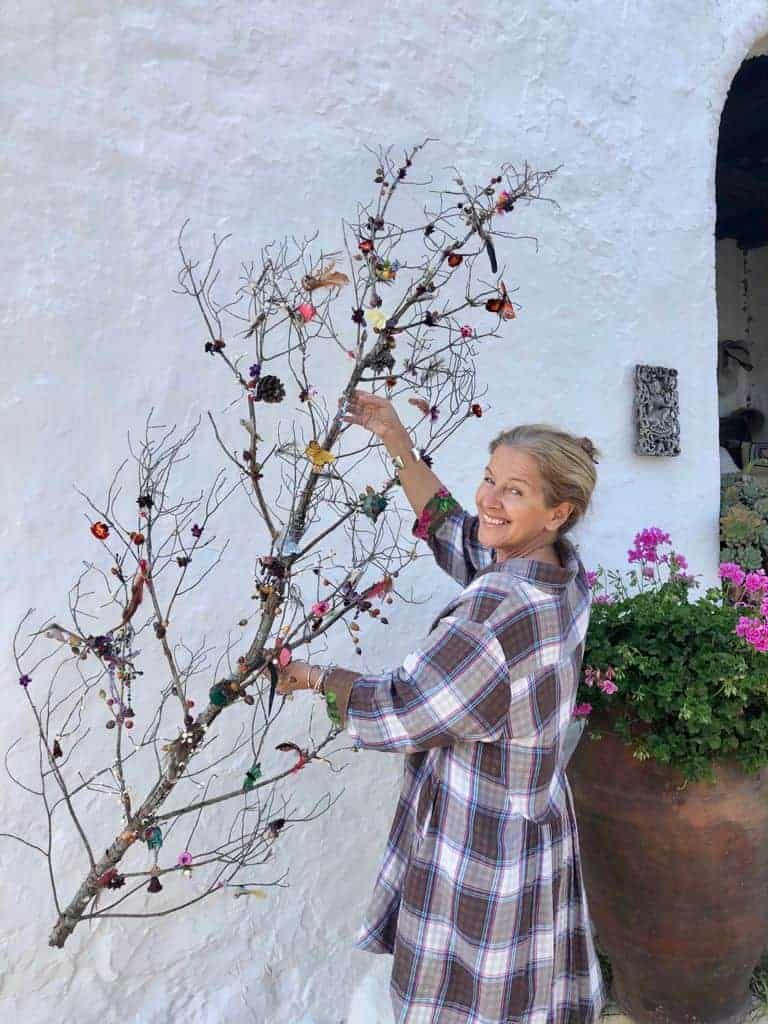 For as long as I can remember I have been a huge fan of crafts and handmade pieces always put a smile on my face. I love the home-made, handspun feel, especially when you can see the story the piece is telling. The best therapy for me is spending as much time as possible in my studio in the hills of Ibiza. I can literally spend hours in my own world, doodling, designing, planning and producing. Some of the items at La Galeria Elefante are my own creations and I absolutely adore making them! Often influenced by the colours of the different seasons, the sounds of nature, and the beautiful Ibiza light, my whimsical designs include pieces like the Nest Lamps, the Branch of Life, the lovely little Alice Baskets perfect for a candle and the Happy Baskets (an Ibiza-style handbag). All pieces are made with love and lots of laughter.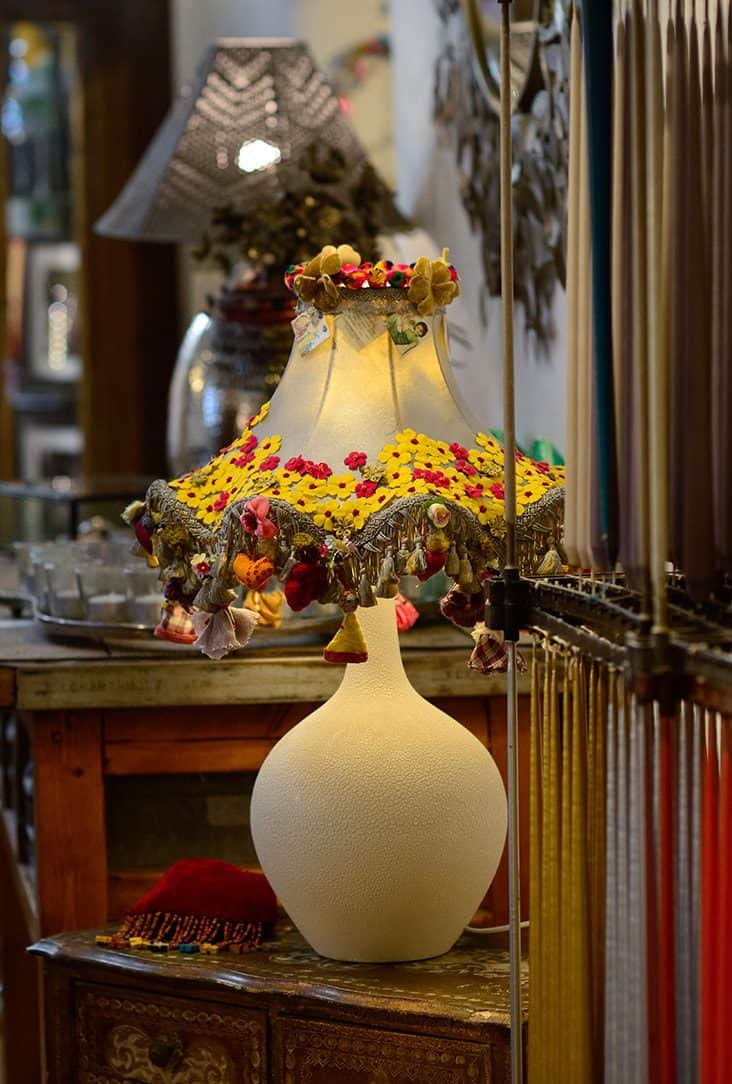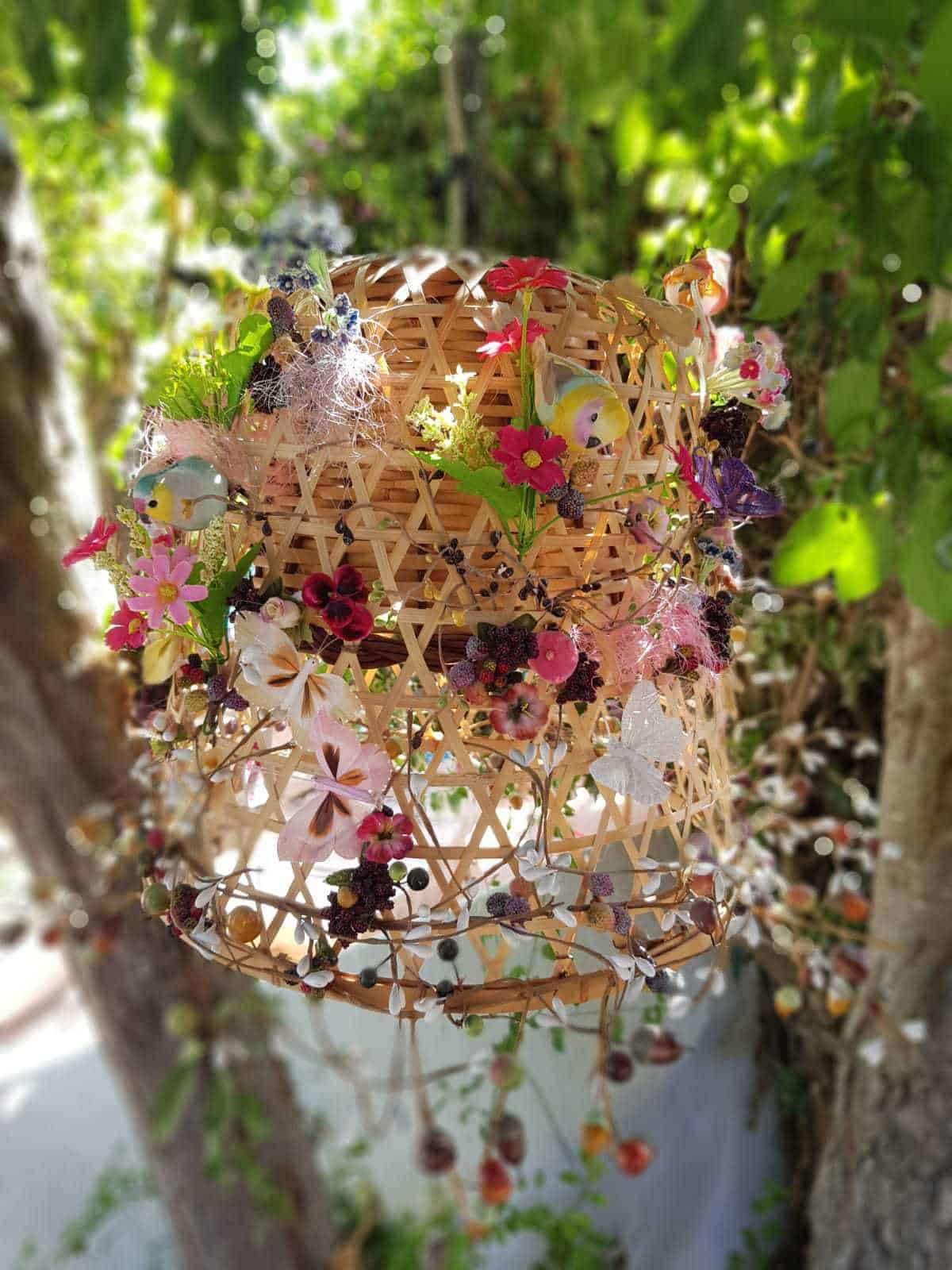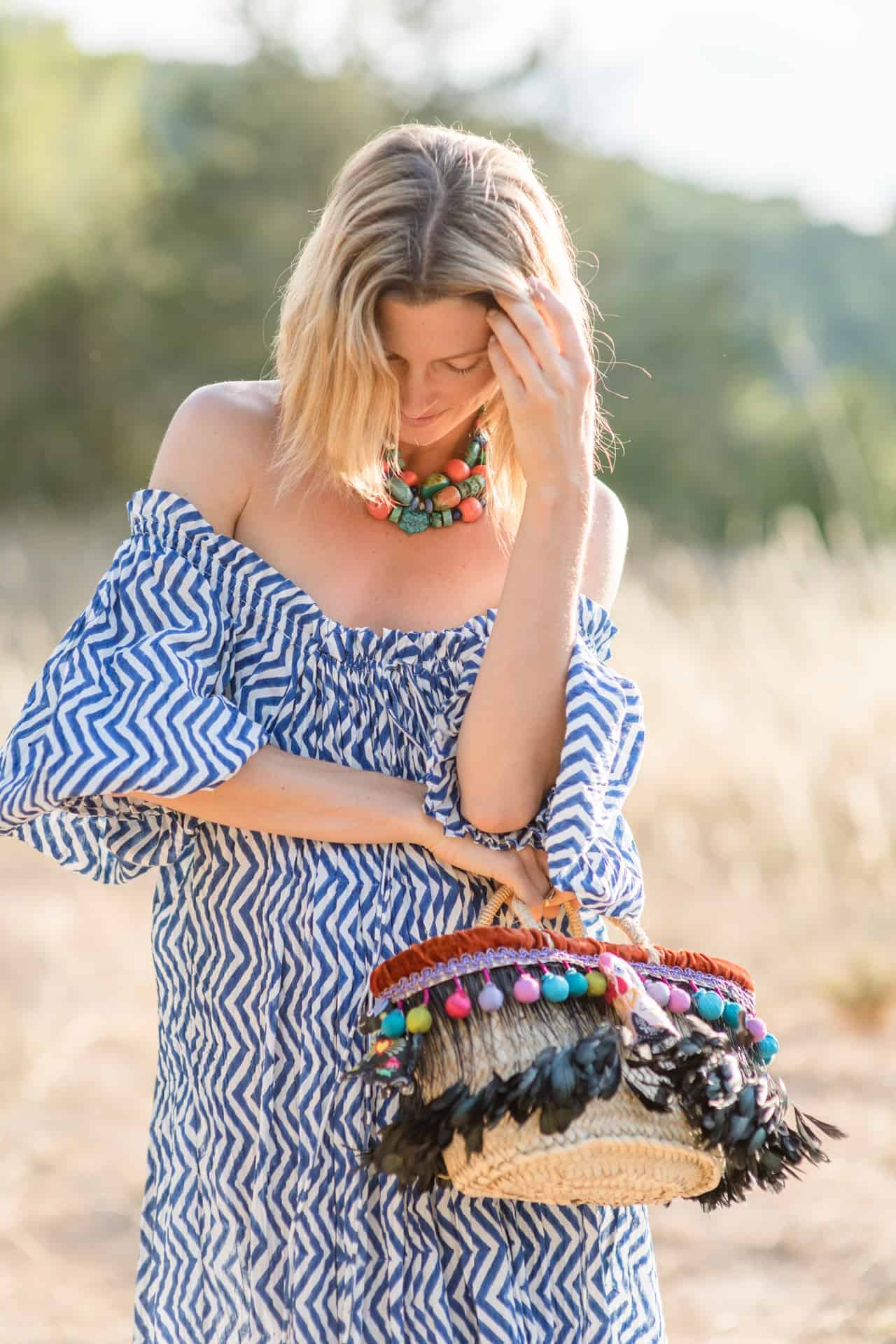 Crafternoons bring me inner peace. As well as crafting or painting on my own, I thoroughly enjoy taking part in workshops which in turn inspire me to create for the shop. A favourite of mine is participating in the Sparkling Surfaces course taught by the fabulous and inspirational Andrew Logan (andrewlogan.com). The "wonderful workshops" event takes place yearly in Jaipur where we design and make sparkling jewellery as well as the glass and mirror mosaic art for the walls. If you are interested in crafting, definitely check out www.wonderfulworkshops.org and sign yourself up for some fun.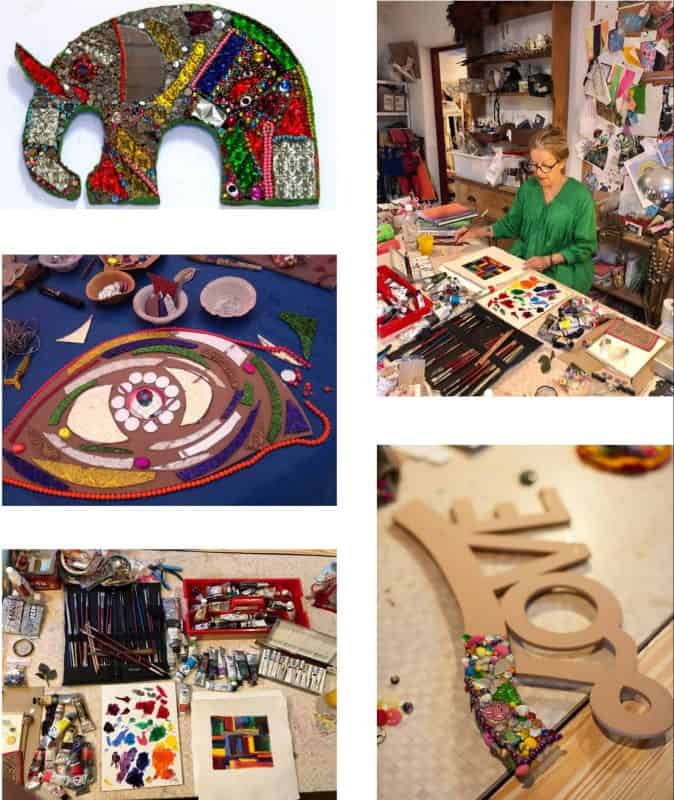 These original pieces I've made over the years are on display at La Galeria Elefante and I have since found artisans in India to replicate some of my pieces for us. Our Glitter Signs are available in two sizes and express various sentiments. Choose between "Peace," "Love," "Magic" or the slightly risqué "Fuck-it," each carved from wood and bedazzled with mirror, colourful beads and glitter.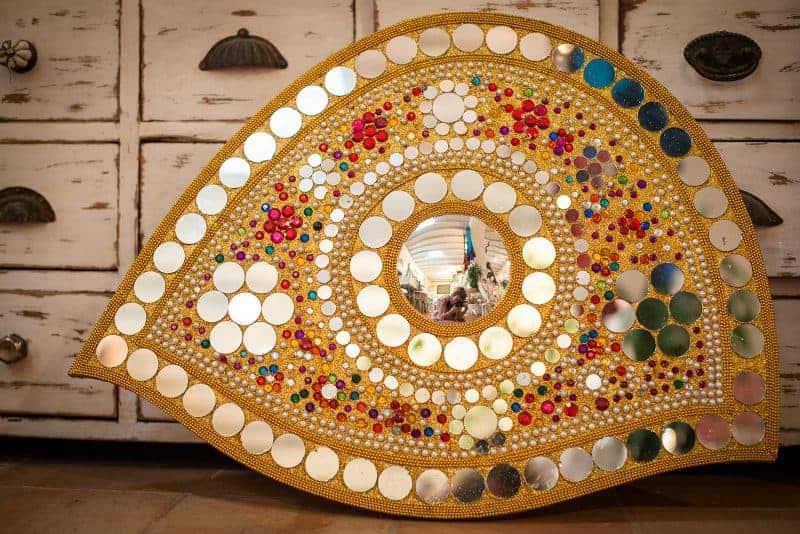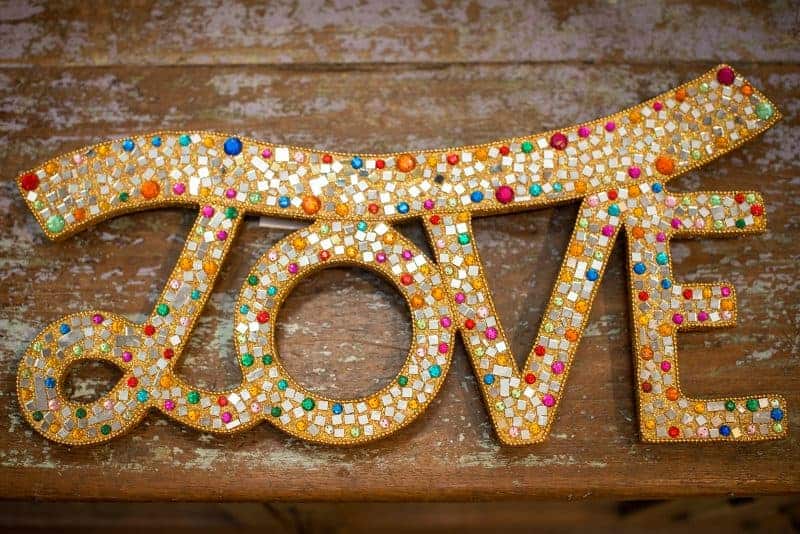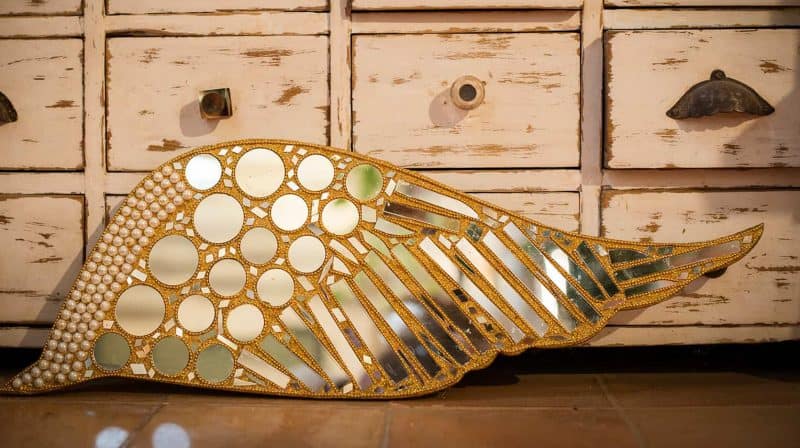 We also have the Angel Wing which is another pretty piece in this collection, now available in the shop. Although my original piece is a single wing, the ones we are producing come as a pair and look lovely hanging together on the wall of a kids' room. Made using little pearls, mirror-work and glitter, these wings are available in small and large in various colours and will add a lovely sparkle to any wall while reflecting the light. Also available as a replica of my original piece is the sparkly Protective Eye, to watch over you and keep you from harm. Made with mirror-work, colourful beads, tiny pearl beads and glitter, the eyeballs on these eyes are made from a concave piece of mirror, adding an extra dimension.
All our signs and wings are made for us by a small family run business we love working with in Delhi. These sparkly decorative signs have become signature pieces and so are always available.