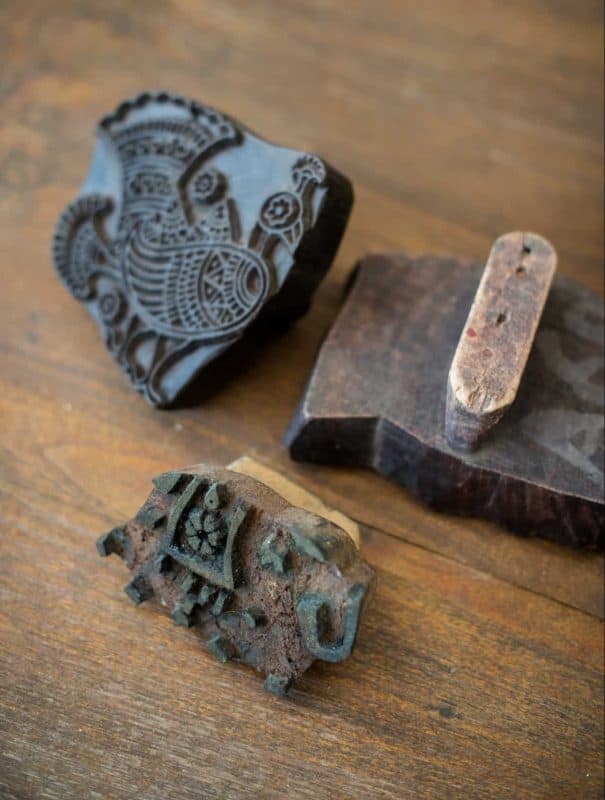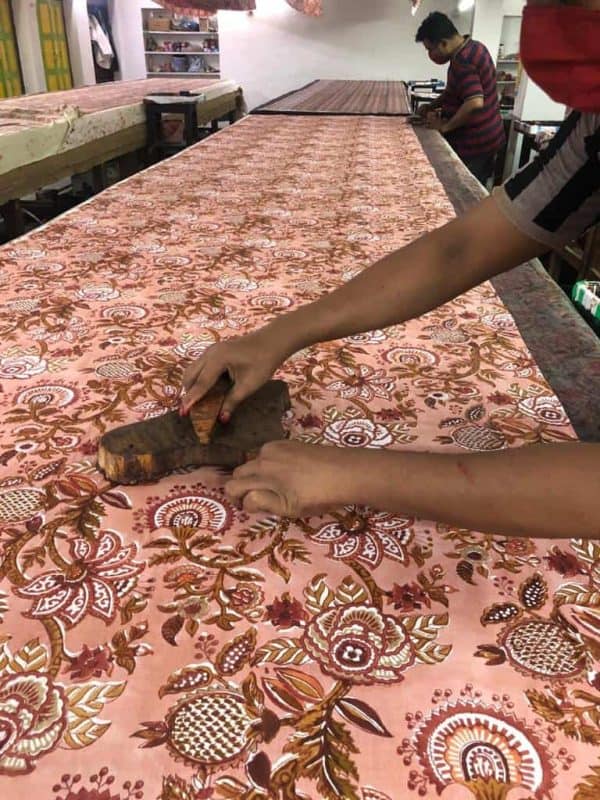 Hand block printing is a favourite craft of mine. Many of you may have seen some of the final results of this method on beautiful clothing, but have you ever stopped to think how these prints are brought to life?
Hand block printing is a skill that requires the patience of a saint! I have always collected old hand blocks, which are a work of art in themselves, even before they are used as printing blocks. Depending on the print, sometimes multiple blocks per motif are used!
Hand carved patterns are sculpted from blocks of wood to essentially create a stamp. The stamp is then dipped in inks or dyes (wherever possible we prefer to use vegetable dyes) and then the process of manually stamping the print onto large rolls of fabric begins. How could you not love this wonderful method of printing?
Not only does this skill produce incredible prints, it is also one of the more sustainable methods around as the fabric must first be soaked in water to remove starchiness in the fibre and many Indian artisans will do this in the local rivers, reducing the need for water consumption.
Sourcing trips to India always include a visit to Jaipur where I thoroughly enjoy watching the chippas (a caste of printers) bring the whole process to life. Always working with small family businesses and doing my part to make sure they are working in fair conditions, one of my main passions is to keep this amazing craft alive. This is mostly done by associations teaching those less fortunate the skill and how to implement it.
Help us to keep this incredible craft from disappearing by supporting fair trade whenever you can.