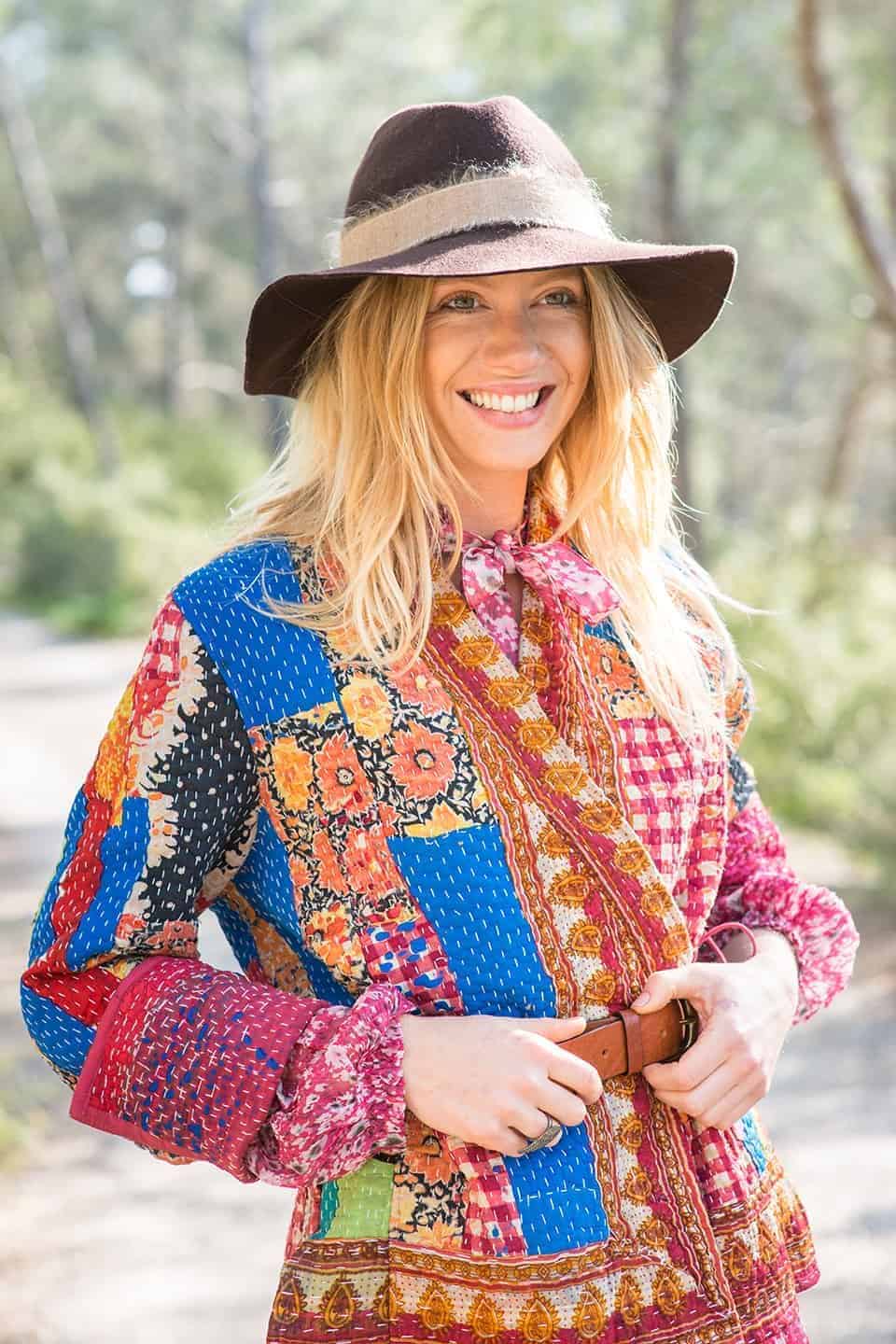 Intricate embroidery, colourful stitching, detailed needlework and craftsmanship passed down through generations have always been fascinating to me. Although not a seamstress myself, my enthusiasm for design comes greatly from my grandmother who had a wonderful eye for the exquisite. Ardently supporting the makers of disappearing crafts is an obsession of mine and the beauty of a handmade piece never ceases to amaze me.
KANTHA
 is a favourite of mine. This pretty running stitch can be seen on so many of our fabulous pieces in the shop.
The word Kantha
literally means 'rags' in Sanskrit
, which is the perfect definition as a finished kantha piece is composed of all sorts of pieces of scrap fabrics, including unused pieces of beautiful saris.
Perfect for both men and women, our
Kantha Jackets
are a great example of this wonderful running stitch – choose between our funky box jacket, the stylishly oversized jacket, a hip length version or even the Kantha Riding Jacket for a more fitted look. As well as these wonderful jackets, we have a wide selection of kantha blankets & bedspreads in all colours and kantha
cushions
in all shapes and sizes. A number of the dresses, tops and tunics in my
Victoria Made With Love & Laughter
 label are hemmed with pretty lines of colourful running kantha stitch – it really adds to the piece, especially our velvets with contrasting threads.
Handmade for us by skilled women workers in Jaipur, India and also outside Kathmandu, Nepal, we hope you love our pieces as much as we do!