Joy is the simplest form of gratitude. I am both joyful and extremely grateful that John Lewis have chosen to collaborate with us once again to produce our 1st autumn / winter collection following many successful summer collections.
The prints for the collection are inspired by starry evenings under night skies and warm winter light, awakening the desire to wear cosy and comfy clothing while still exuding a feminine flair.
These versatile pieces are perfect additions to your winter wardrobe and look fab layered with an oversized jumper or a long velvet coat and your favourite boots.
Dress to impress while feeling more comfortable than ever in these casually luxurious pieces.
All pieces are bespoke to John Lewis but taken from our own original designs which can be found in our collections in other prints and fabrics too! The pieces are made from soft "eco vera" rayon and soft drapey velvets, nostalgic of Ibiza in the '70s, with hints of global boho cultures.
Eco Vera is rayon produced using less water and pesticides, making it eco friendly and sustainable.
Included in this years' collection, with bespoke alterations and available in 2 sizes, S/M & M/L, are the Velvet Mexican Dress, the Jody Dress, the Velvet Overshirt and the Velvet Wide Leg Trousers.
The Velvet Mexican Dress
The Velvet Mexican Dress is a midi length dress with long balloon-style sleeves, ruched at the cuffs, channeling an elegantly fun '70s vibe.
It features a v-neckline and a three-tiered skirt with pockets for the ultimate boho look. There's a zip on the side and it's available in black or in rust.
Shop The Velvet Mexican Dress
The Jody Dress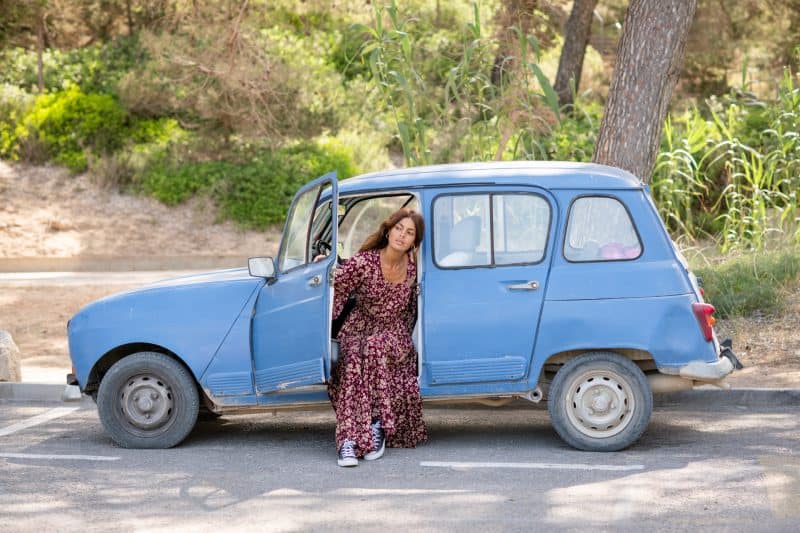 The Jody Dress is our own signature boho midi dress, but with a few bespoke alterations.
The prints are reminiscent of walks through Ibiza pine forests under clear winter skies and the dress is perfect for daytime dancing or evening shindigs.
Its bohemian style is matched by the blouson sleeves and frilled, rounded neckline, with elastic shirring under the bust to define your shape and make way for the flared A-line cut.
Choose between the burgundy & warm cream fern print or the black & dusty pink star print.
Shop The Jody Dress
The Velvet Overshirt
The Velvet Overshirt is a fun and funky loose-fitting velvet shirt with an oh-so retro vibe! It is slightly longer at the back, has button-up cuffs and a button-up front with a full collar.
Available in a gorgeously warm rust colour.
Shop The Velvet Overshirt
The Velvet Wide Leg Trousers
The Velvet Wide Leg Trousers are the perfect winter palazzo pants, loose-fitting and wonderfully comfortable. These soft, wide leg trousers have an elasticated waist for ultimate lounging and are available in the same gorgeously warm rust as the Overshirt.
Shop The Velvet Wide Leg Trousers
I hope you enjoy this collection as much as I enjoyed creating it with my dear friend Penny McIvor.
Huge thanks to the entire John Lewis team for their continued support and of course thank you to all of you, our beloved customers worldwide!
We are over excited that the new autumn / winter capsule collection with John Lewis is now in stores and can be found online!
If you're in the UK, pop in to John Lewis Oxford Street, Peter Jones Sloane Square or John Lewis in Kingston
Also available on our own website in other pretty prints and fits.
SHOP THE JOHN LEWIS X LA GALERIA ELEFANTE COLLECTION HERE