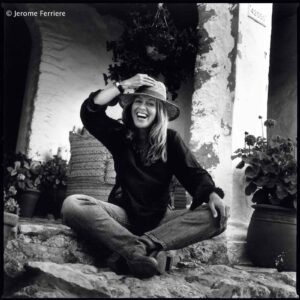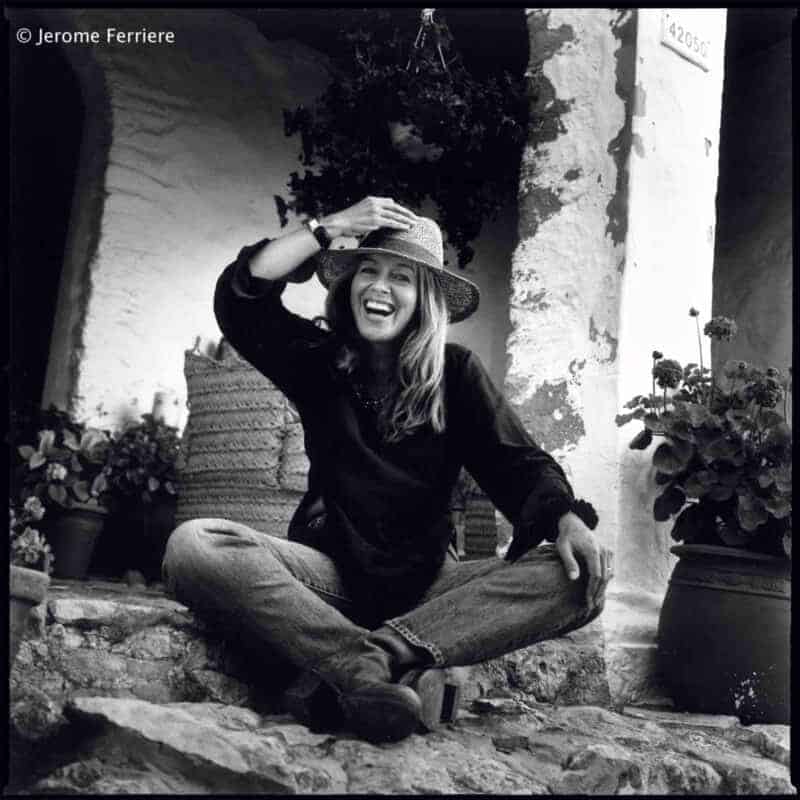 My very first visit to Ibiza was with my mother in 1970 and I of course fell hopelessly in love with the island way back then, spending every summer here thereafter. The scent of the pine forests, the sea, the sunsets, the relaxed vibe, the hippies and all the dirt roads really captivated me. Three month long summer holidays were a luxury and when we were lucky enough to come for Easter too, I was just in heaven!
As you can imagine, Ibiza in the '70s was another world! There were very few tarmac roads, mostly all were dirt roads known as caminos, and as young teenagers we made our way from beaches to nightclubs on funky Mobylette mopeds. Perfect days were spent exploring the islands' hidden coves with crystal clear waters, swimming with friends at sunset and dancing until dawn at the nightclubs; Pacha and the infamous KU were among our favourites. Sailing to and around Formentera with groups of friends on their boats, teenagers and kids camping on Espalmador, whilst parents slept on the boats enjoying their own parties under the moonlit sky. Memories of those summers are visions of picnics, laughter, music, dancing and my first kiss… all sweet joyous teenage awkwardness touched by salt, sand and the love of this island.
In the late '90s, my husband François and I decided to move here permanently after our son Emile was born. Finding our dream house, an old finca perched on the top of a hill in Santa Agnes, was the first step to calling Ibiza home and we have never looked back. Using many traditional methods we have slowly renovated our home over the years and there really is nothing I love more than waking up to an incredible sunrise across the valley and taking long, country walks with my family and gorgeous dog Pluto.
I was approached in 2010 by my friend Sharon, owner of the La Galeria Elefante building and we began the journey of turning La Galeria Elefante into the beautiful, museum-like treasure trove that it is today. We recently dissolved our partnership and I am now the sole business owner, working hard with my incredible team to make La Galeria Elefante one of the most inspiring shops on the island to visit.
In business and in my private life I love to travel and so sourcing unique pieces for the shop is almost like a hobby. I am fortunate enough to be able to mix business with pleasure and am able to go to many places where I can explore the terrain of textiles, enjoy great food, cafes, meet new people and walk around and discover local markets. This opens up the doors to finding new NGOs to work with all over the world as collaborations with small businesses and talented artisans are a huge part of what we love to do best.
Winters are spent creating in my studio at home and preparing trips to India and Nepal to work with the NGOs and the Nepalese foundation. In recent years I have also made some amazing work relationships and can now proudly say that many of my Victoria Made With Love & Laughter items have been found in shops we love like Urban Outfitters & John Lewis.