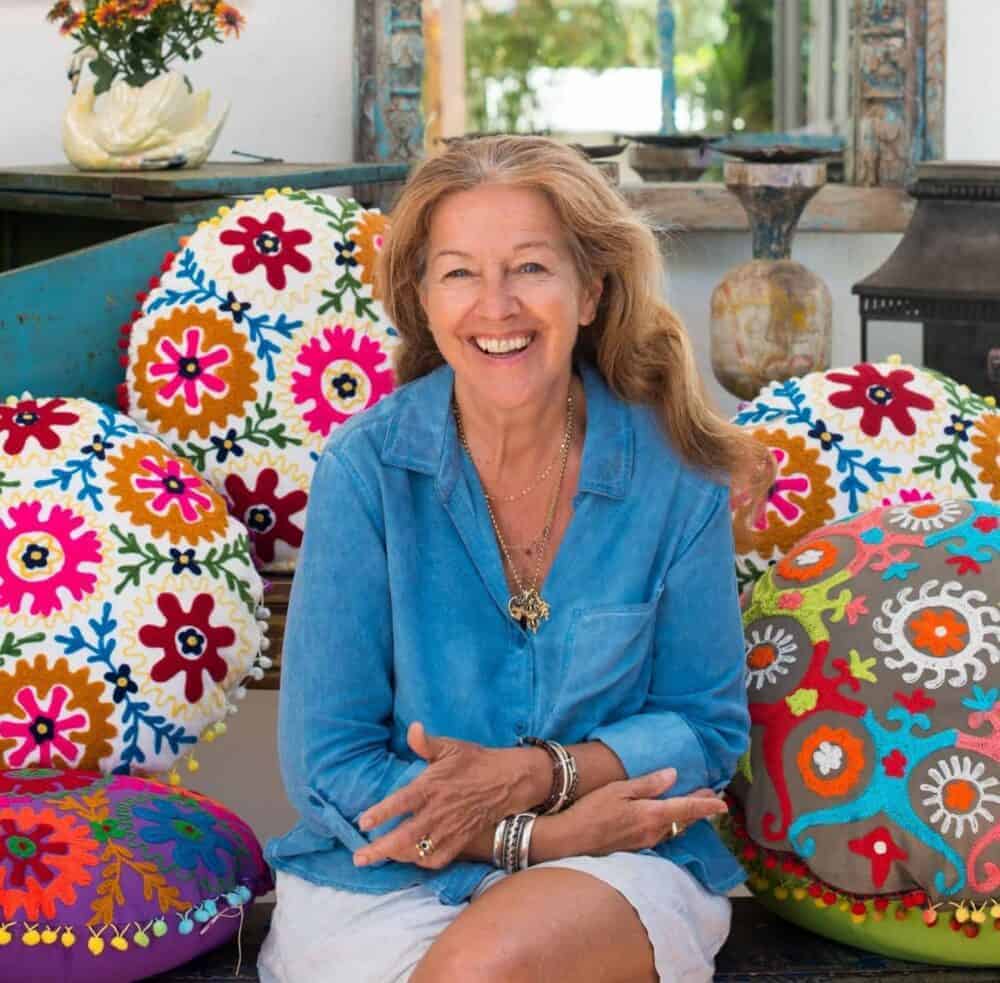 Inspired by nature, crystal clear waters and bright blue skies, the constant chirping of cicadas and birdsong always makes me smile. Enjoying dancing on my own and singing out loud at home, I wanted to share some of my August favourites with you. The background story behind many of the pieces we make is often lost, but my passion will never falter and I take great joy in sharing these stories with you…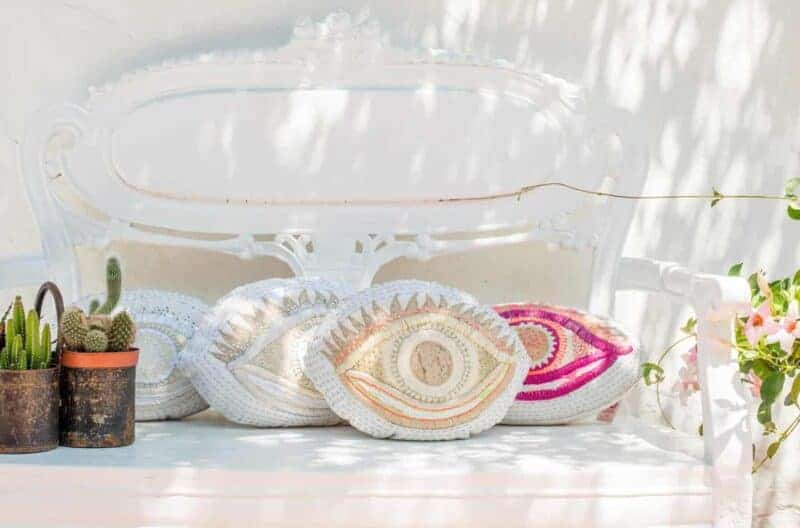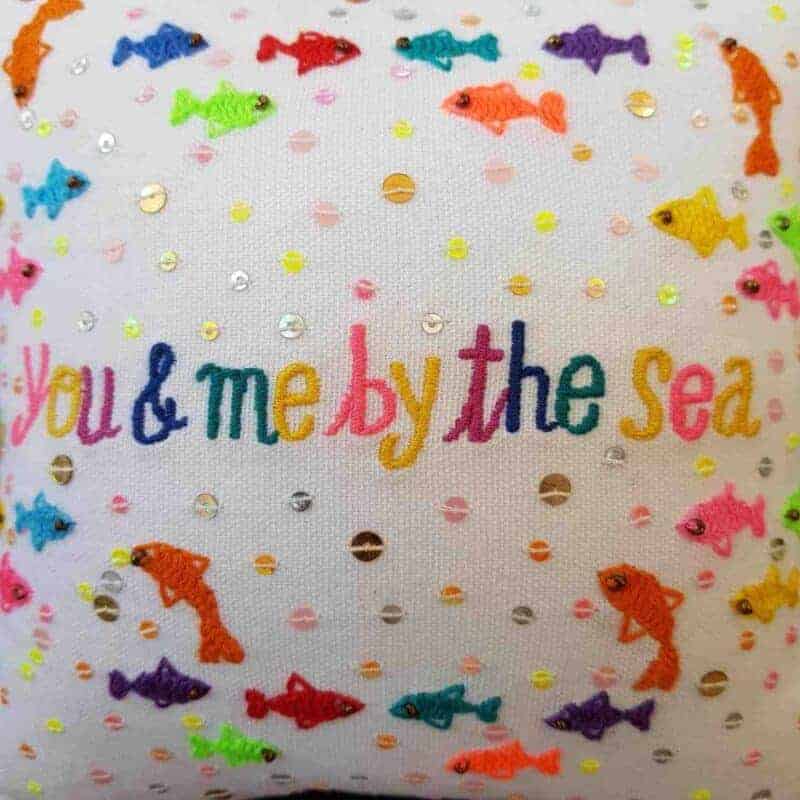 Our SEWA Eye Cushion, designed by Victoria, is one of our signature cushions. Ethically made, supporting fair trade, this handmade eye-shaped cushion has beautiful embroidery, sequinned eyelashes and has a running kantha stitch around the outside. Available in various colours, all on a white base, it is made by SEWA, the Self Employed Women's Association in Delhi. SEWA helps workers to achieve their goals of full employment and self reliance, while overcoming daily challenges. Find this cushion in-store or online SEWA Eye Cushion.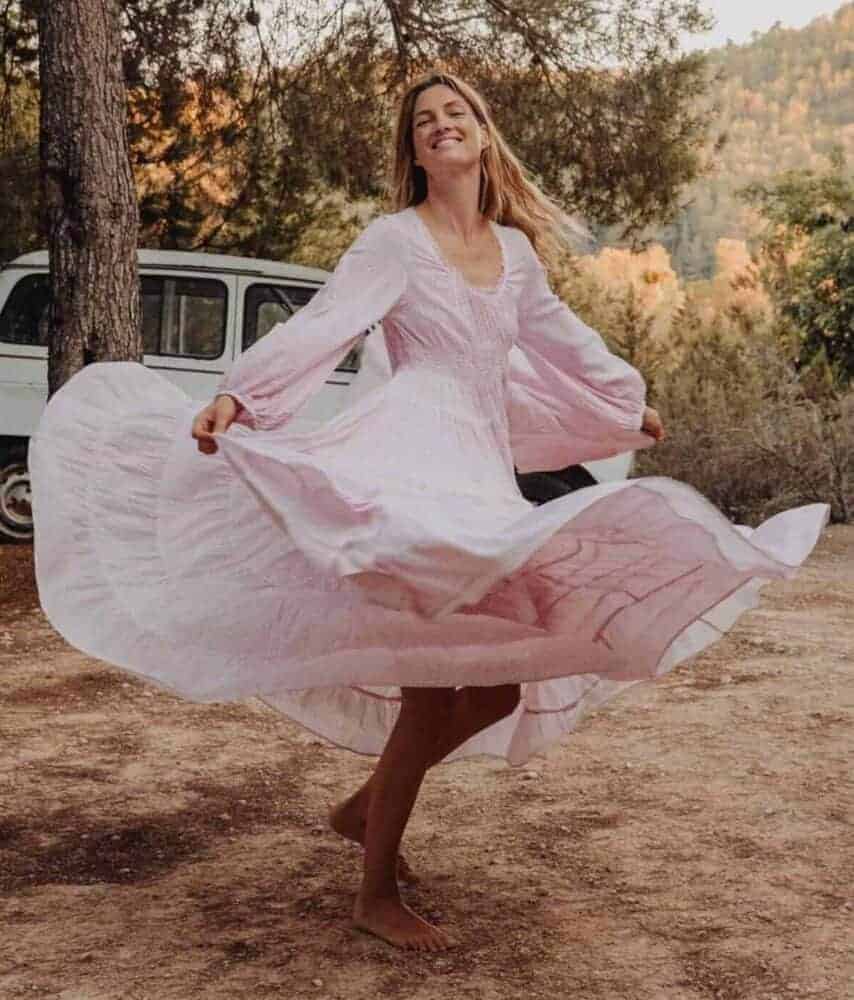 The 'Jody Dress', designed by Victoria Made With Love & Laughter, is one of our signature pieces, repeated annually in gorgeous new hand block prints and produced by a small family business we've worked with for many years. The Jody Dress is the ideal all-seasons, bohemian super-dress! The soft light cotton is elegant, breathable and comfortable in summer, the shape, featuring a frilled, rounded neckline and long, blouson sleeves, is versatile and flattering on all body shapes. It looks great loose, accessorised with a belt, or with a sweater thrown over in colder months. An incredible 14 meters of fabric is used on the six-tiered, floor length skirt, making it the ultimate dress for swirling and dancing!
Available in-store & online Jody Dress.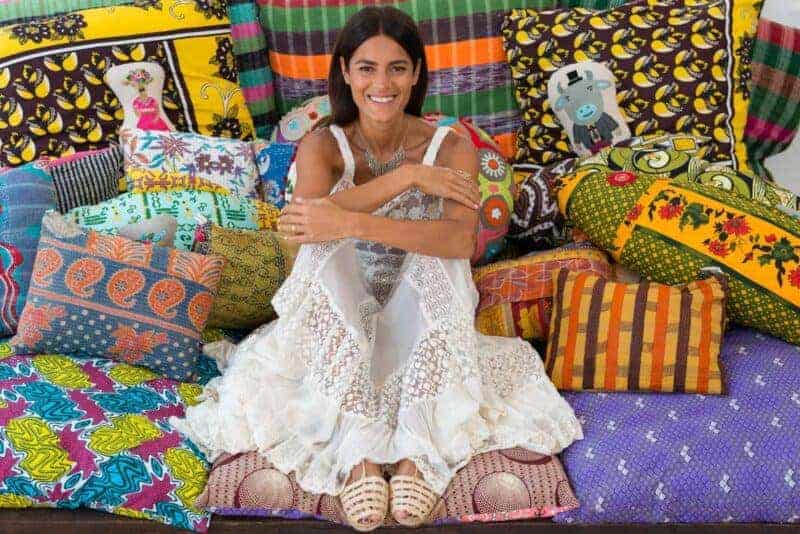 The 'WIF Silk Lace Waist Dress' is designed by Victoria Made With Love & Laughter and made for us by the Women's Interlink Foundation. WIF is a movement in Calcutta that rescues vulnerable young women, taking them out of human trafficking, giving them a home and teaching them a skill. The Women's Interlink pieces are ethically produced and made with pride, providing shelter and comfortable working conditions for all.The midi-length dress features a lace waistline and comes in 2 beautiful silk-screened prints. They are only created in small quantities and each dress is personally signed by the woman who made it.
Available in-store & online WIF Lace Waist Dress.
Producing in small quantities not only provides uniqueness, but also ensures quality. Our glitter signs, designed by Victoria, are made for us by a small family run business we adore, in the North of India. The father, son & daughter team bring our designs to life with incredible skill, using crafts passed down from one generation to the next.Available in large, small, silver and gold, we offer the sentiments of 'Love', and 'Peace', but also 'Fuck-It' if you're feeling particularly mischievous! 'Magic' will be back in store soon and we also have glitter wings, glitter ampersands (&) and a glitter tree of life.
Available in-store & online Glitter Signs.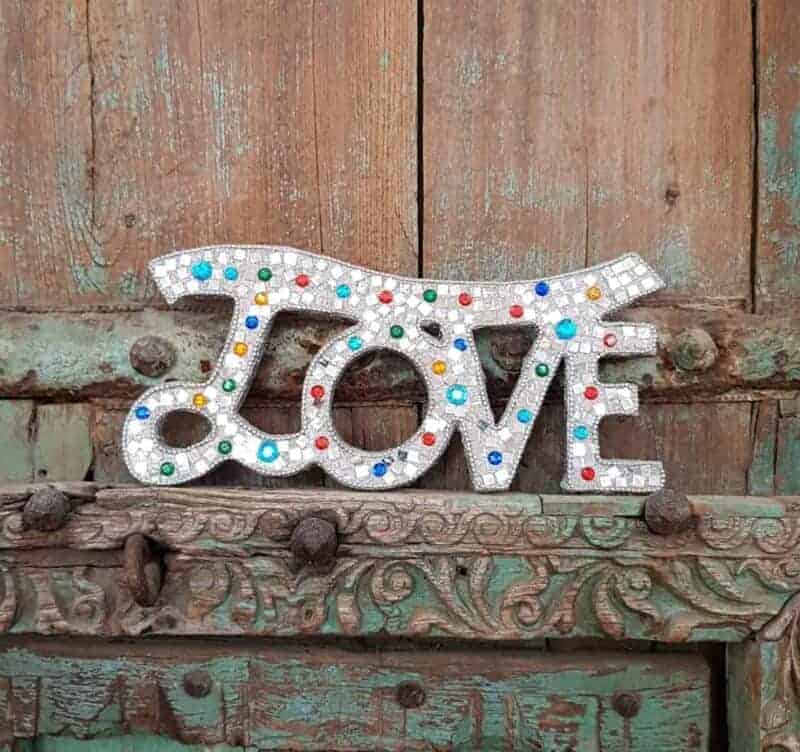 Supporting and promoting disappearing crafts has always been close to our hearts. The more intricate and sustainable the craft, the more important it is to keep it alive! Promoting traditional craftsmanship is essential to highlight the heritage of a country, through the use of local materials, preserving traditional knowledge and talents. The 'Ibiza Espadrille Sandals' are the perfect bohemian footwear for island-hopping in the sunshine. Handmade in Ibiza, true to a traditional Balearic craft, they are meticulously worked from indigenous natural cactus fibres and finished with a rubber sole. The string technique allows your feet to breath and because they are so light, it feels like you are walking barefoot!
These Ibiza Espadrille Sandals can also be made to order, so if you have a particularly enchanting foot shape or shoe size, please do get in touch before you order.
Available in-store & online Ibiza Espadrille Sandals.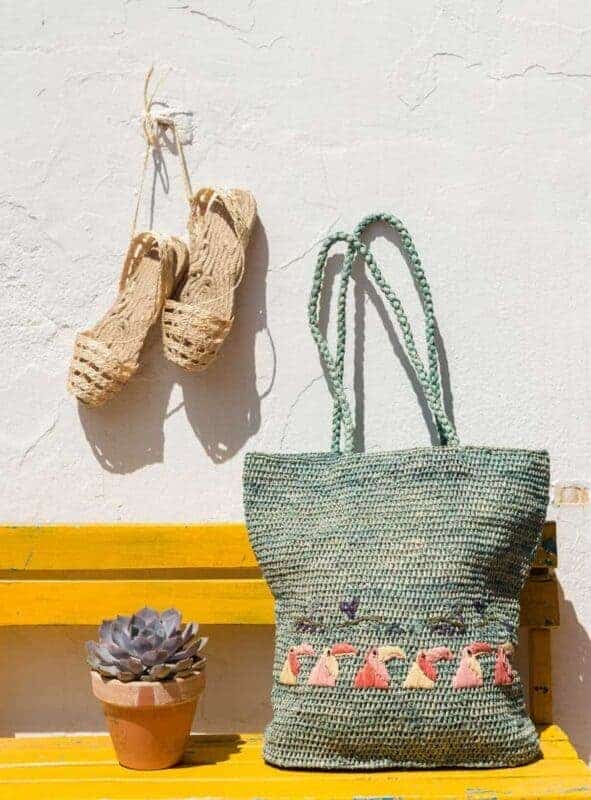 Come with us on a journey to enjoy vibrant colours, tactile textures, delicious scents and inspiring artistry, all lovingly designed to lift up your senses and spin you around with joy. We're all about living life, loving laughter and creating the energy of beauty wherever we go.