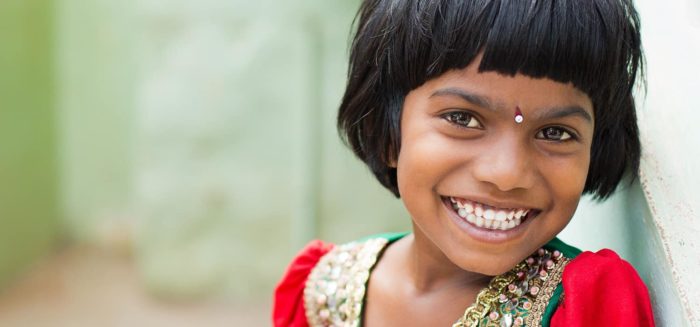 In an attempt to aid the ongoing struggle to address poverty and injustice in the workforce in developing countries, we work closely with a number of different NGOs around the world and are always happy to be introduced to new ones. Victoria's sourcing trips to far away places have led her to form solid relationships with talented artisans in foreign lands, making her extremely aware of the need to protect dying crafts by encouraging fair working conditions. An intrinsic need to reinforce these working conditions and a love of intricate embroidery and precision needlework, go hand in hand with Elly's Fair trade clothing ethics. This made SEWA the perfect NGO for us to partner with.
SEWA is the Self Employed Women's Association; a group of women who have become strong & determined through unity and their support of one another. SEWA's mandate is to strengthen women through establishing a common identity as informal workers, and to empower women with properly and fairly paid salaries. A major accomplishment in itself, SEWA became a registered Trade Union in the early 70s and has been going from strength to strength ever since.
Fair trade from a distance
Learning to work remotely with artisans is a challenge but the experience is incomparable; we are always thrilled with the end product and love working as a team. Laughing together at the end about the "lost in translation" details is heart-warming and we wouldn't change it for the world.
Many of our gorgeous fair trade clothing, cushions & homewares are made especially for us by SEWA, as well as an increasing number of pieces of clothing from the VICTORIA label. Victoria's daydreams become ideas, these ideas become sketches, the sketches become detailed photos which are then sent to the lovely SEWA ladies who turn these specifications into beautiful pieces of embroidered art.
Over the years, our SEWA products have become increasingly popular and we love our selection of lavender filled embroidered pouches, scatter cushions, floral & under the sea cushions with heartfelt motifs on them, colourfully embroidered tea towels, hand loomed cottons and linens, bags, clothing and more!
It is very comforting to know that these pieces are made with love & laughter in surroundings & circumstances that are improving by the day and that your purchase is so much more than just an over-the-counter exchange.